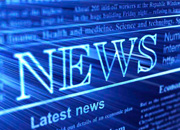 Tramite un comunicato stampa in inglese , Electronic Arts ha annuciato i volti che andranno ad affiancare Tiger Woods nell'edizione 2013 del gioco.
Saranno Rickie Fowler e Rory McIlroy, selezionati tramite un contest pieno di votazioni durate tre settimane. Durante il prossimo mese di Novembre dovrebbe essere rilasciata la cover ufficiale.
Vi alleghiamo per completezza il comunicato stampa ufficiale, ricordandovi che Tiger Woods PGA Tour 2013 uscirà come solito il prossimo anno nel mese di luglio.
October 24, 2011 – EA SPORTS™ announced today that Rickie Fowler and Rory McIlroy have been selected by the fans to join Tiger Woods on the cover of Tiger Woods PGA TOUR® 13 in North America and Europe, respectively. Their victories come on the heels of a three week voting contest that sparked debates amongst golf enthusiasts and campaigning by the world's top golfers through their personal social media channels. During the final week of voting, Rickie Fowler defeated Bubba Watson by a final margin of 51% to 49% to win the American side of the bracket in the Tiger Woods PGA TOUR 13 Match Play cover vote, while Rory McIlroy defeated Luke Donald by a final margin of 54% to 46%  to win the European side.
Similar to previous EA SPORTS cover athlete votes for Madden NFL and NCAA Football, community reaction to the Tiger Woods PGA TOUR 13 Match Play cover vote was overwhelmingly positive for providing fans an opportunity to decide who they think should be on the cover.  Showing tremendous enthusiasm and engagement throughout the three week contest, fans cast more than 250,000 votes from over 35 countries around the world.
"Over the past several weeks we've been thrilled to witness the passion of our fans for this competition as well as the golfers who have actively rallied their fan base for this unique honor," EA SPORTS Marketing Director Craig Evans said. "Fan engagement has been critical to the development and success of the Tiger Woods PGA TOUR franchise over the past decade and it's great to see so many fans excited about the cover vote and Tiger Woods PGA TOUR 13."  
From October 3 through October 24, fans of the Tiger Woods PGA TOUR Facebook page participated in a "match play" style cover vote, choosing from 16 of the best golfers from around the world to find both an American and European representative to join Tiger Woods on the cover of the next iteration of the popular golf franchise in their respective region.
"Appearing on the cover of Tiger Woods PGA TOUR 11 was an amazing experience and helped introduce me to a whole new fan base around the world," said Rory McIlroy. "But this year holds special meaning because it was the fans who decided to put me on the cover once again."
"For someone that grew up playing Tiger Woods PGA TOUR and is a huge fan of the franchise, this is a great moment in my career," said Rickie Fowler. "I'm excited to join Tiger on the cover of this year's game and want to especially thank all of my fans who spread the word and voted for me."
Cover art for Tiger Woods PGA TOUR 13, featuring Rickie Fowler and Rory McIlroy alongside Tiger Woods in their respective regions, will be released in November.
"There have been a number of great young and up-and-coming golfers to join the sport over the last few years and Rickie Fowler and Rory McIlroy are certainly on that list," said Tiger Woods. "Their wins are a testament to their passionate fan base and I'm looking forward to having Rickie and Rory join me on the cover of Tiger Woods PGA TOUR 13."
Tiger Woods PGA TOUR 13 will once again provide fans the opportunity to play on the hallowed grounds of Augusta National Golf Club and will feature all-new experiences around Tiger Woods' memorable golf accomplishments throughout his lifetime and will be the first controller-free, voice-enabled and body tracking sports simulation game to support the Kinect™ motion control system for the Xbox 360® videogame system from Microsoft. 
In addition to the standard edition game, there will also be a Tiger Woods PGA TOUR 13: The Masters Collector's Edition available as well.  This collector's edition will have its own unique box art and expanded features including all the courses and features available in the standard edition, plus five additional golf courses, Augusta National's world-class Tournament Practice Facility, and much more.